Christmas Humor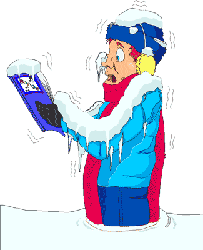 Christmas humor can brighten those pre-holiday stressful moments - and help you relax and enjoy the season!



You'll find an amazing array of Christmas jokes and stories, funny Christmas carols, and true to life Christmas incidents here.

Enjoy your celebration of the birth of Christ with the joy of laughter that can be yours this sacred season!

Go from Christmas Humor to Clean Christmas Jokes

More Clean Christmas Jokes


Funny Christmas Carols

Funny Christmas Songs - Silent Monks

Funny Christmas Stories


Holiday Phone Messages


Christmas Food Court Surprise - Must See!


True Meaning Of Christmas


Don't let the Holiday Season pass with you looking and feeling like The Grinch - feed your mind and spirit with tidings of joy and laughter - and make this the most memorable Christmas you've ever had!
Merry Christmas To All!