Answer Machine Messages
Answer machine messages tend to be very boring....or sometimes downright rude.
Why not brighten up your day and the days of everyone who calls you with a little tongue-in-cheek humor?
Here is some holiday humor created by my son's family for those extra harried days when the family just couldn't babysit the phone...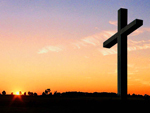 EASTER
Looking for Jesus?
"He is not here! He is risen!"
We're not here either.
Leave your number after the beep.


Christmas
(to the tune of Silent Night)
Silent Halls, Until you called
We're not here, but have no fear-

Leave your name and your number, too
Don't hang up til our song is through

We're so sorry you missed us
You have a Merry Christmas!


You've gotta sing this next one!



NEW YEARS
Should old acquaintance be forgot
And never brought to mind?

Not if you leave your name and phone
And we'll call you back sometime!



Go from Answer Machine Messages to Humor Phone Messages Hub

Clean Jokes and Humor Home